Leader in Advanced Scar Treatment | FREE SHIPPING on Orders $49+
Save 20% first order with code SCAR20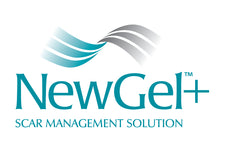 IFU Gel
NEWGEL+E ADVANCED SILICONE GEL OINTMENT
GENERAL DIRECTIONS FOR USE
APPLICATION
Begin using NewGel+E when wound has healed or sutures have been removed. Do not use on any open wound.
Wash and dry the area being treated before every application of NewGel+E.
Apply a very small amount of NewGel+E to the area being treated, creating a thin layer covering the scar. Gently massage.
Once dry (typically 1 to 2 minutes), NewGel+E can be covered by clothing, cosmetics, sunblock and bandages.
Apply NewGel+E two to three times daily. Reapplication is recommended after bathing, swimming or exercising.
Do not apply NewGel+E topical silicone gel under NewGel+ sheeting or the sheeting will lose its stickiness.
WEARING TIME
NewGel+E should be worn 12 to 24 hours per day– the more time NewGel+ is in contact with the scar, the greater the effect.
NewGel+E should be used for a minimum of two months and additional improvement may occur with use up to six months.
If you have highly sensitive skin, apply NewGel+E to a small area for 1 to 2 days.  If no rash/irritation occurs, apply to entire scar area.
Store NewGel+E in a cool, dry place when not in use.
FOR OPTIMAL RESULTS
For optimal results, use NewGel+ silicone sheeting whenever possible and NewGel+E silicone gel whenever the sheeting is not being used to provide 24 hour-a-day coverage.  DO NOT USE BOTH PRODUCTS AT THE SAME TIME.  
Never use NewGel+E topical silicone gel or any other creams, lotions, ointments or perfumes under NewGel+ sheets or the sheets will lose their adhesiveness.